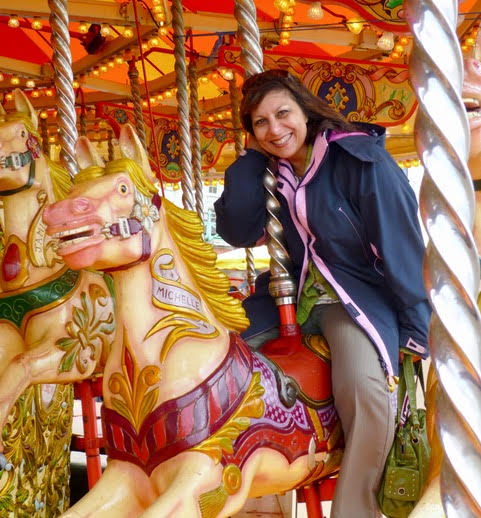 Who is Sonia Richards?
Sonia Richards is a Scientist, Multi-disciplinary Therapist, Trainer, Mentor, Author and Singer and has a wealth of experience and knowledge in the personal change work arena.
Sonia has written and published the first ever book on IEMT, entitled: Integral Eye Movement Techniques - The Definitive Guide, which is available globally.
Sonia was the first International Chair of the Association for IEMT Practitioners being one of the first Trainers appointed by the developer of IEMT. Sonia offers both On-line and in person training (Covid permitting), as well as trainee mentoring and client therapy sessions.
She also runs the unique Tea Party sessions, where guest speakers in the field of change work are invited to talk about their work and share their experience. These events are open to Practitioners and the Public no prior knowledge of the subject or IEMT are required to attend.
Sonia is an award winning scientist in the field of Pathology. Her teaching and training experience began as a Trainer, University Degree lecturer and Institute for Biomedical Sciences External Assessor in her original profession of Biomedical Sciences in which she is a Masters of Sciences with Distinction. She has also been a trainer for several Complementary Therapies organisations and has a vast amount of experience teaching workshops for various therapies plus she was the external lecturer for ten years in HypnoBirthing for the University of Greenwich. She was also a member of the UK HypnoBirthing Advisory Board for many years acting as Board Secretary.
Sonia was also appointed in 2022, as a Board member by Steve Miller for his Hypno Anti Depressant (HAD) and Hypno Anti Anxiety (HAD) Programmes. There is much that can be offered to help people to deal with such issues that is non-pharmacological, as well as in conjunction with people's prescribed medication, always ensuring that medical practitioners are consulted in any non-mild cases of depression. We don't offer a magic wand, but a series of education, nutritional advice and techniques that clients can learn to facilitate for themselves.
Within the field of IEMT, Sonia trains the Practitioner (Level1) and Advanced Practitioner (Level 2) IEMT courses, plus various Masterclass workshops providing post course, individual and group mentoring. She is a huge contributor to helping Practitioners with their understanding and use of all aspects of the modality, with free Q&A sessions and via social media interaction.
Sonia was also appointed a Trainer of Metaphors of Movement (MOM), She has given talks and introductory workshops on Metaphors of Movement, including at the International Conference in Mental Space Psychology and her experience of both modalities in therapeutic practice is very extensive. Online and in person trainings are available for MOM Levels 1 & 2.
And now for something completely different, Sonia is a published writer of fiction and has been a song writer and singer since she was a teenager. She was a member of two bands from Liverpool in the early 1980's - namely Frankie Goes to Hollywood and Dead or Alive. Hence performing on stage in front of huge audiences over the years was a great learning experience for her Trainings. Courses are extremely informative, interactive and she believes in learning through hands on experience, plenty of laughter and of course some music.